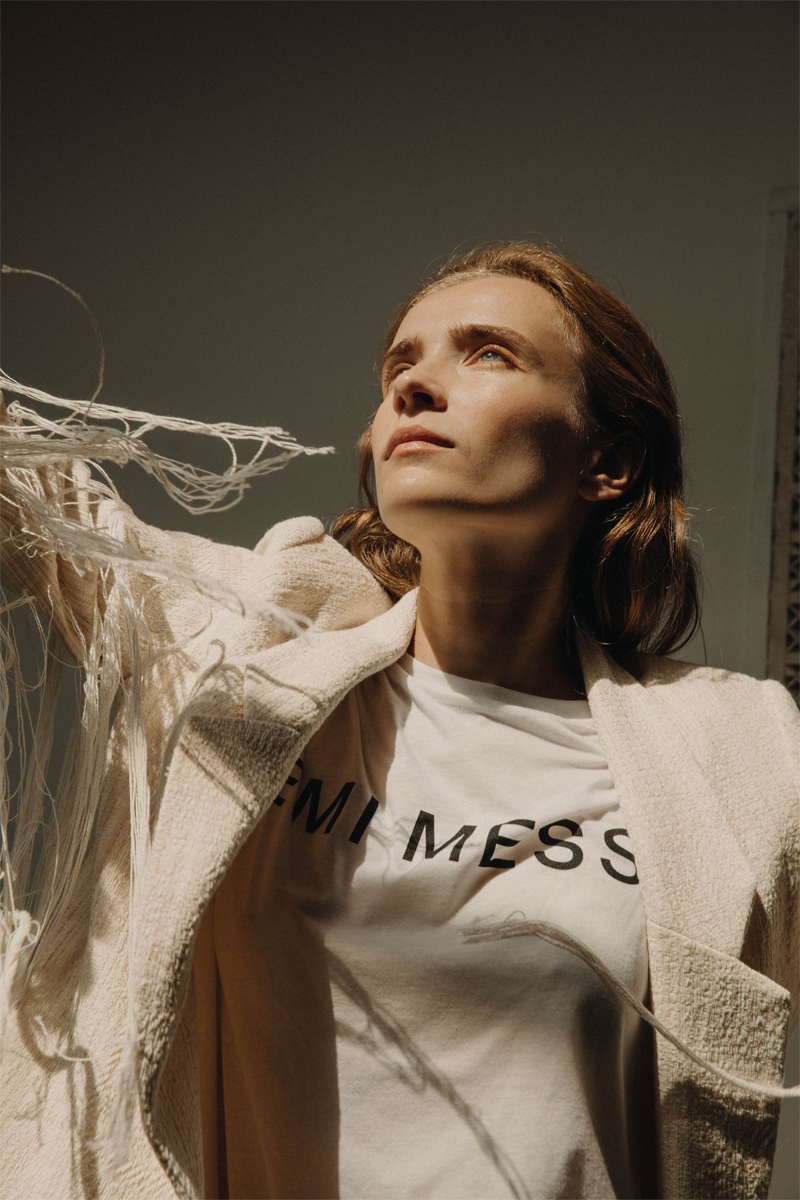 01.Le Renouveau
Spring, the very symbol of a new birth and awakening.
Beaming muse.
However, a shadowy side invites itself and hovers over her naturally beautiful skin.
Strong and sometimes so vulnerable. Delicate and sometimes so poignant. Imperceptible dualities.
With natural skin, a delicate gesture, the Muse awakens in front of the camera lens.
A soft allusion to velvety skin which envelops the prickly plant lying dormant within her.
Pointed towards you, this strength, this glow, which calls her each day,
This battle against herself, against others, against you.
You, whom she constantly wants to prove something to.
From you, she expects just a sign.
She looks for you with her eyes, murmurs and joins her hands.
Mystical.
Sometimes she rebels and turns in on herself, sometimes she softens up and gives free rein to her natural blossoming.
She is in perpetual motion.
She doesn't know about tomorrow, she is not a soothsayer but this pursuit of the unknown guides her waltzes.
Breathe and « LE RENOUVEAU » comes. She is there and ready for tomorrow.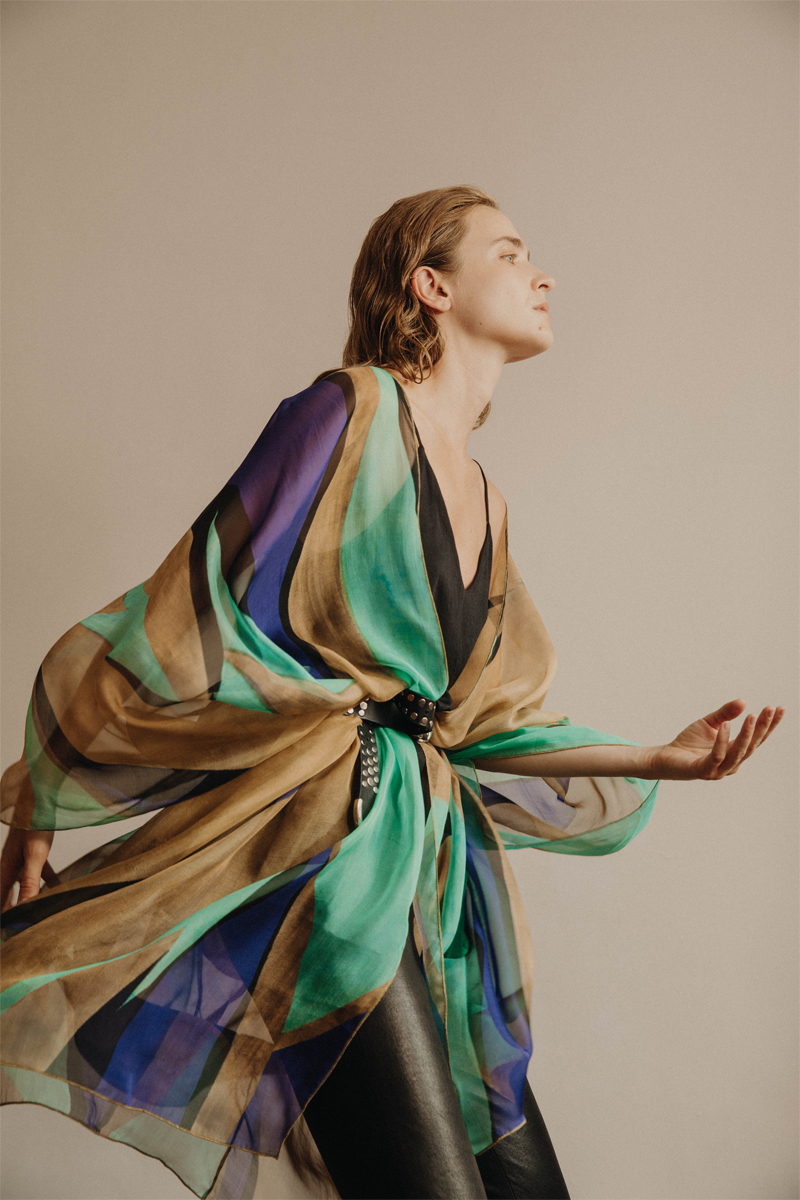 01. Poncho Adelaide, caraco Blaise, pants Alix, belt Stanislas.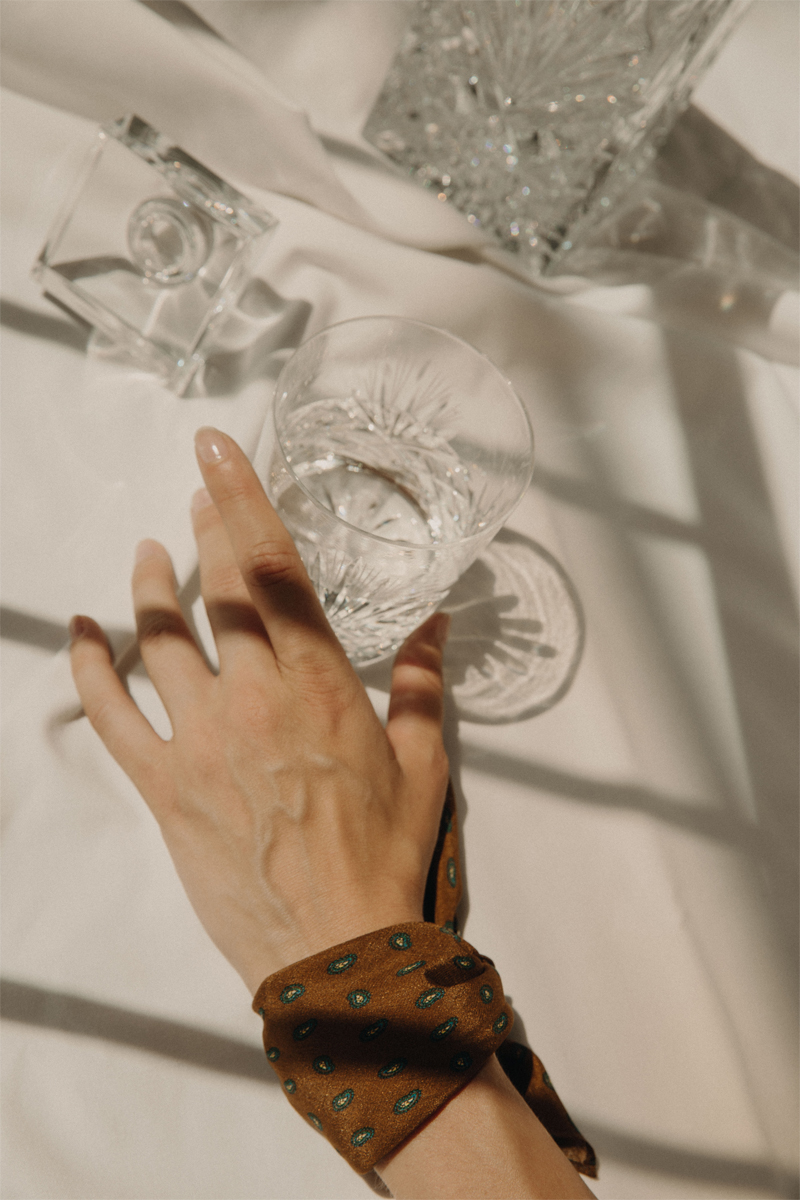 02. Cuff Joseph.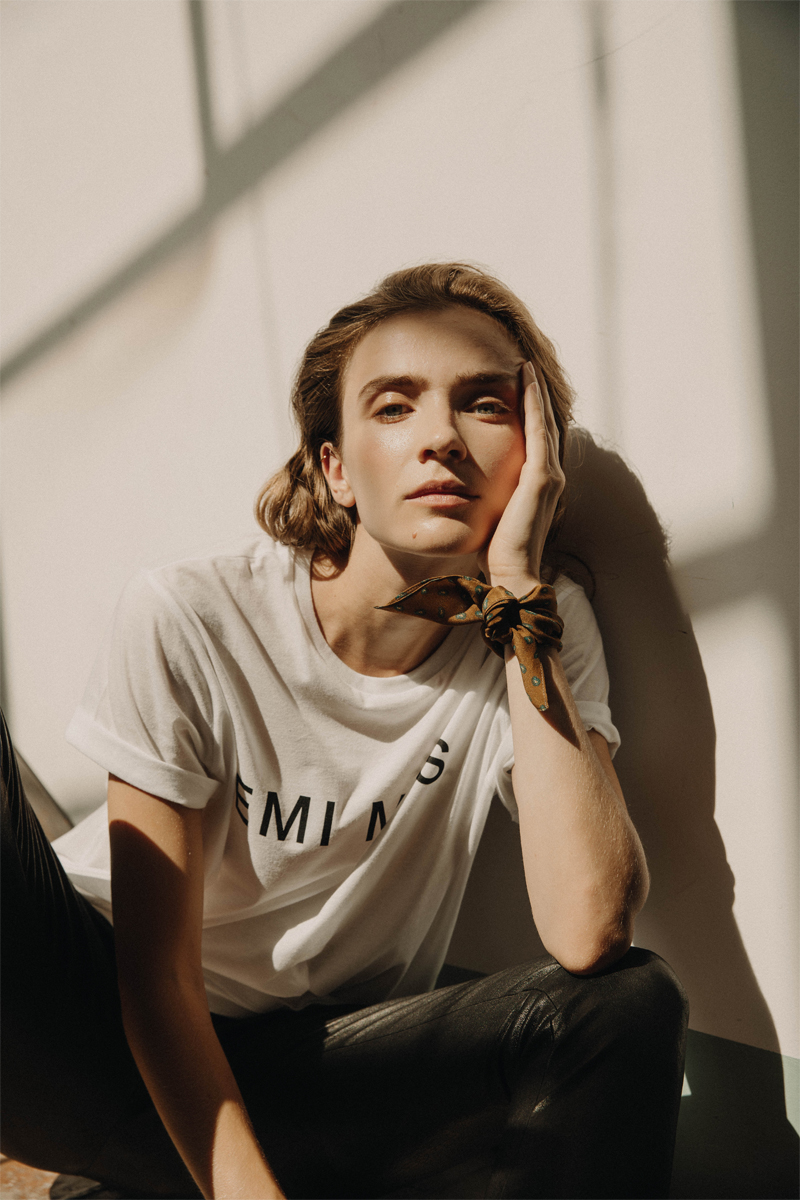 03. T-shirt Emi.
04. Vest Edgard.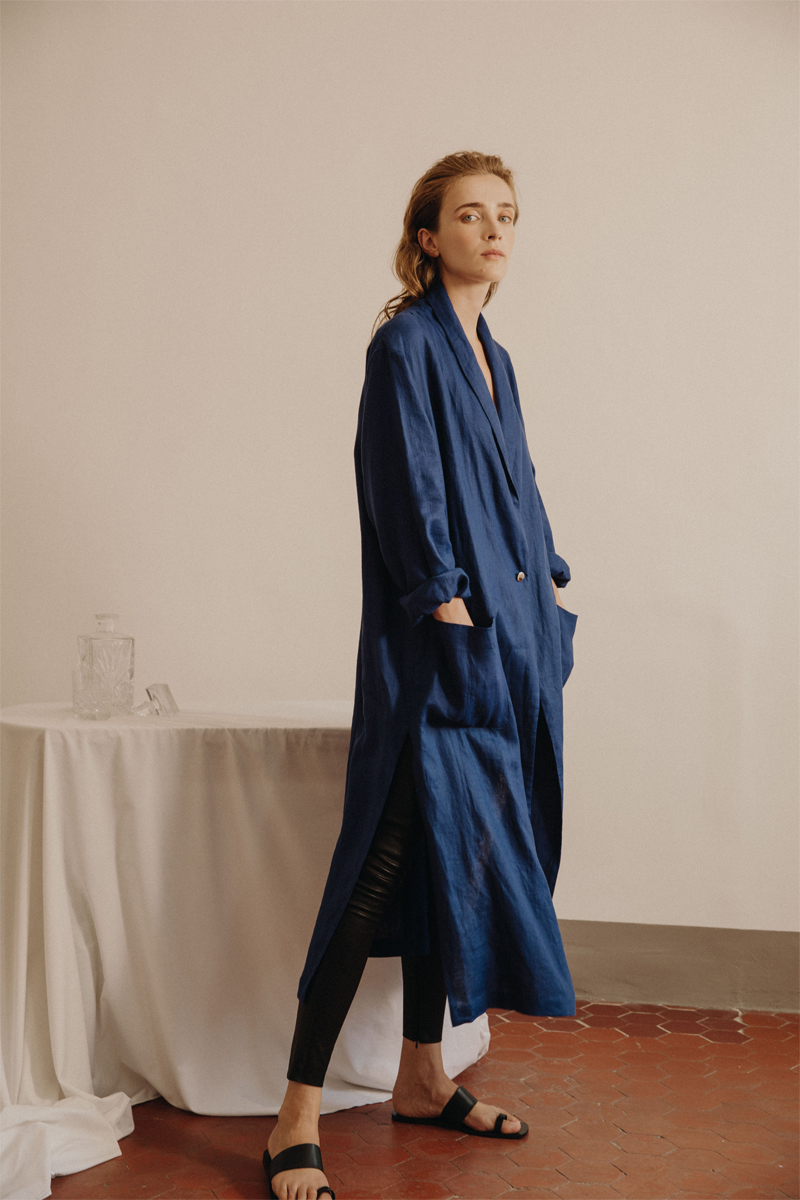 05.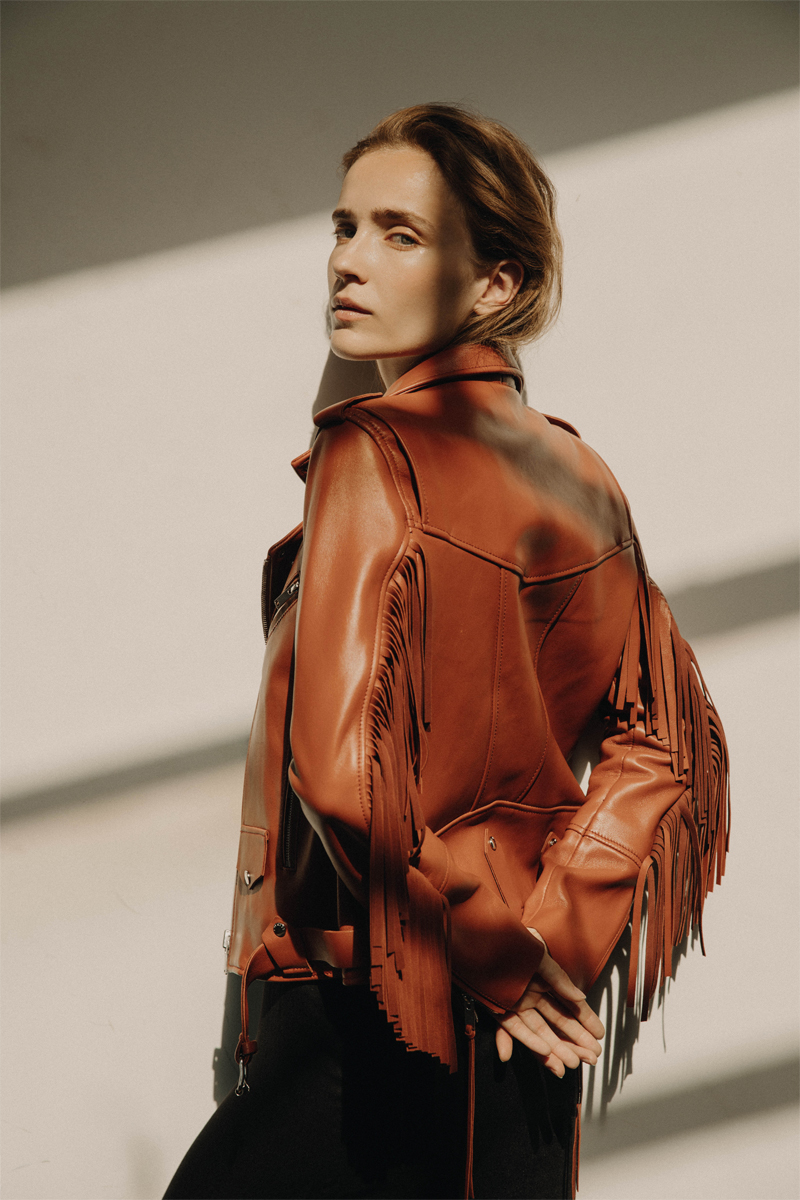 06. Perfecto Lou.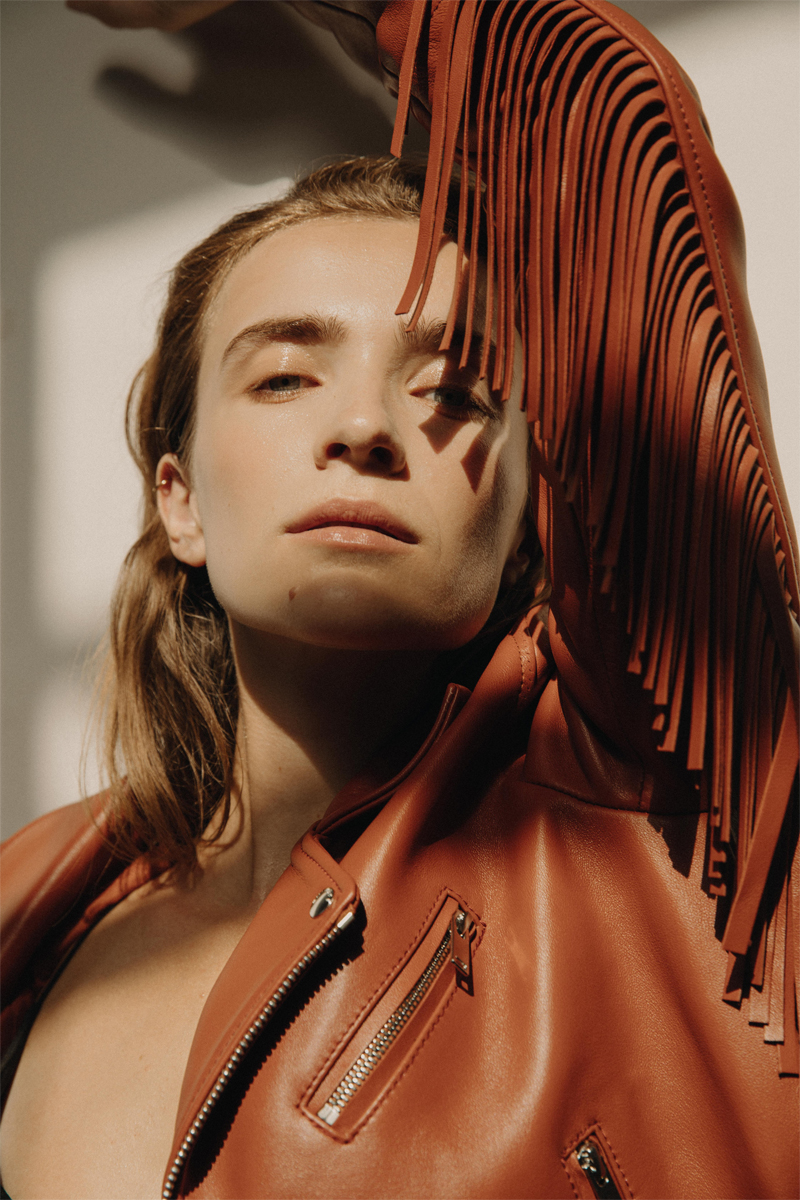 07.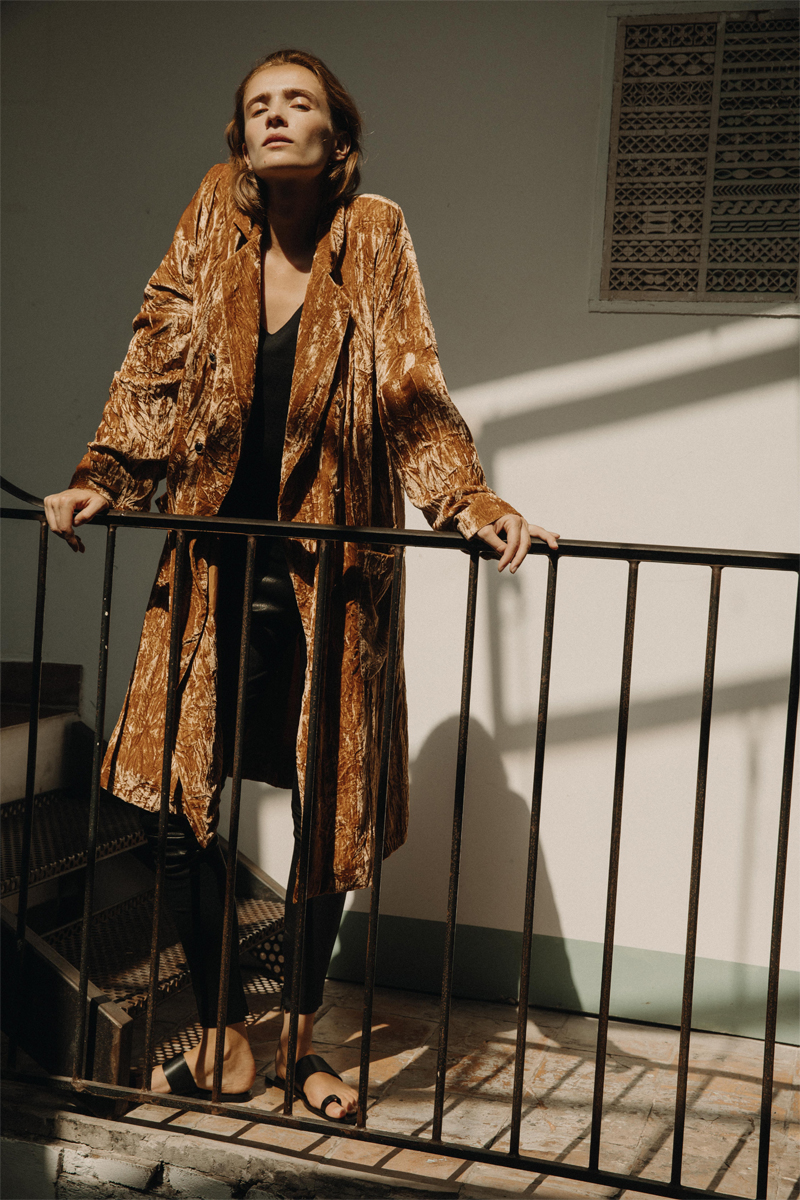 08. Coat Magdelaine.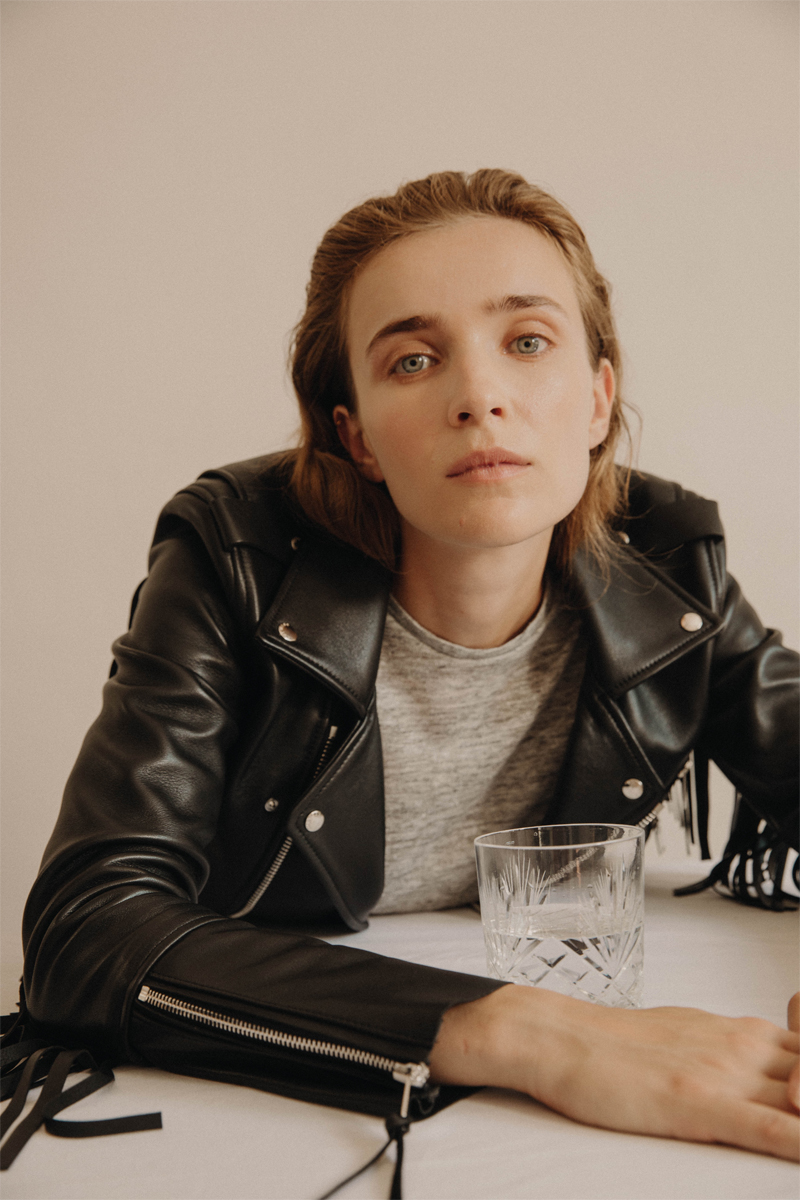 09. Perfecto Lou.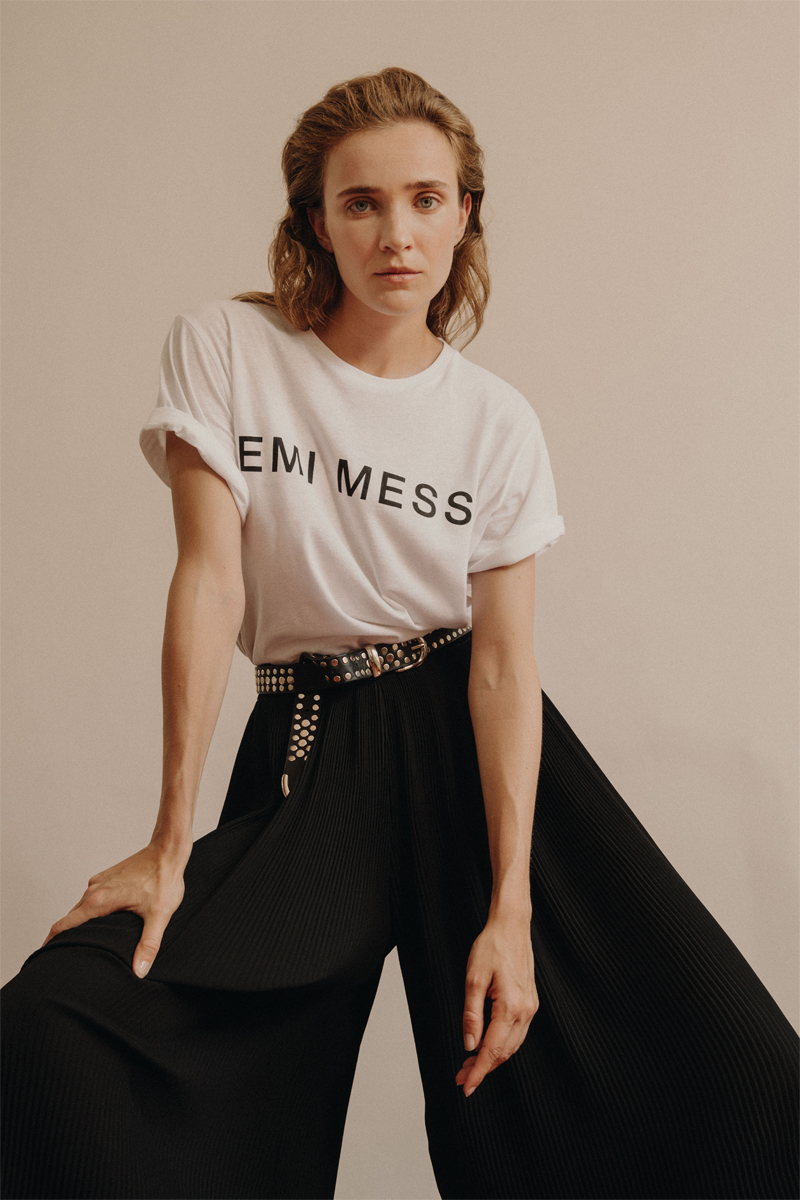 10. T-shirt Emi, pants Gabriel, belt Stanislas.
11. T-shirt robe Anna, pants Alix.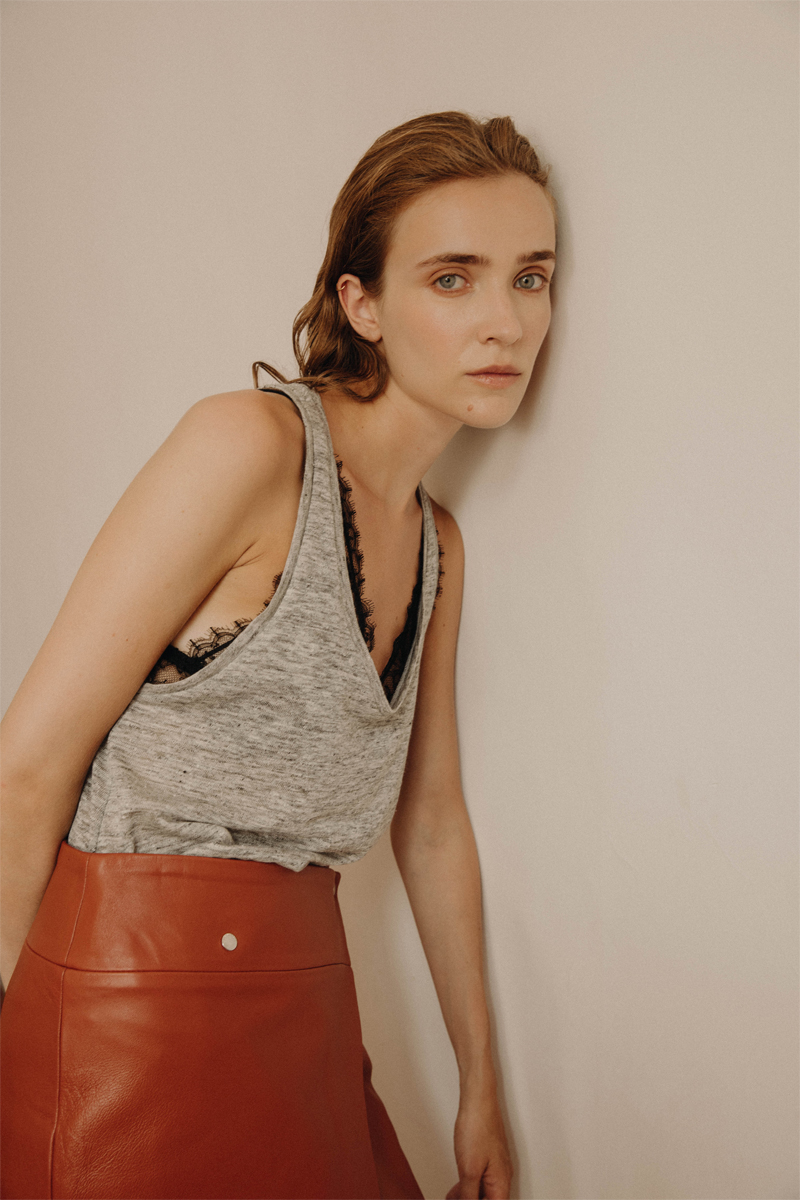 12. Tank top Elie.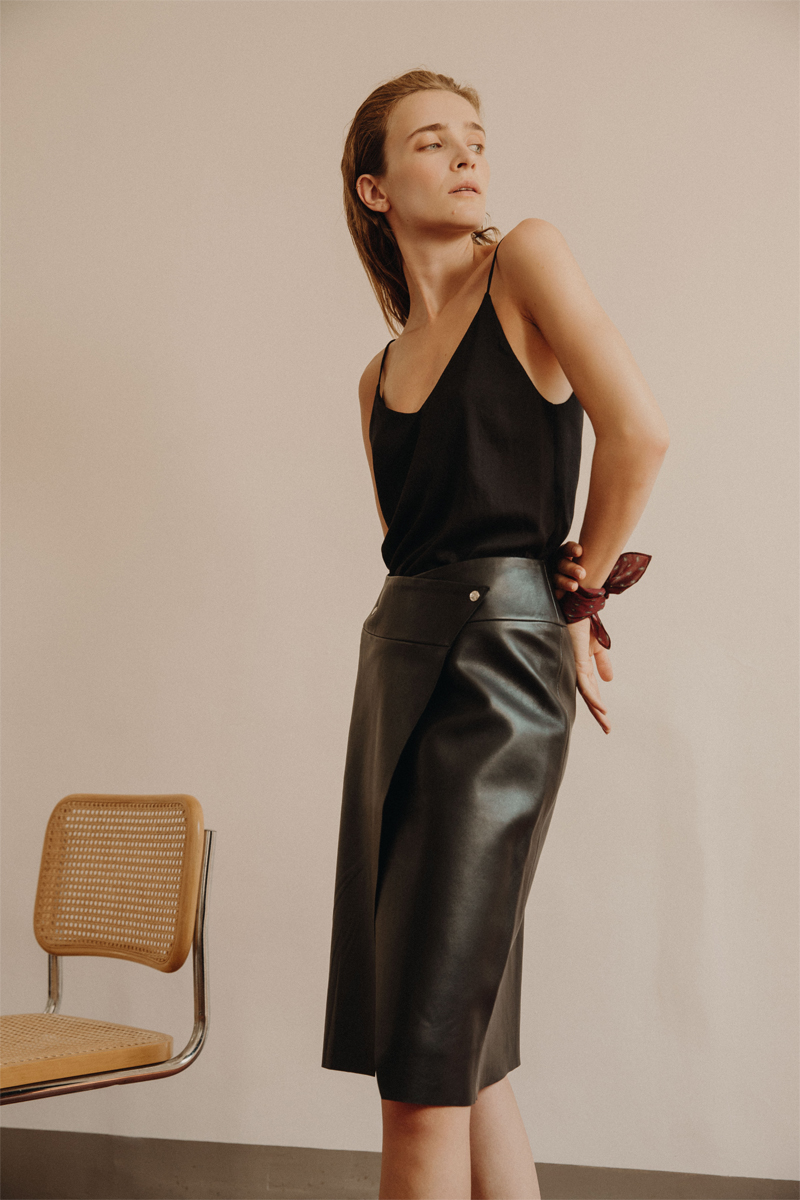 13. Caraco Blaise, skirt Marthe.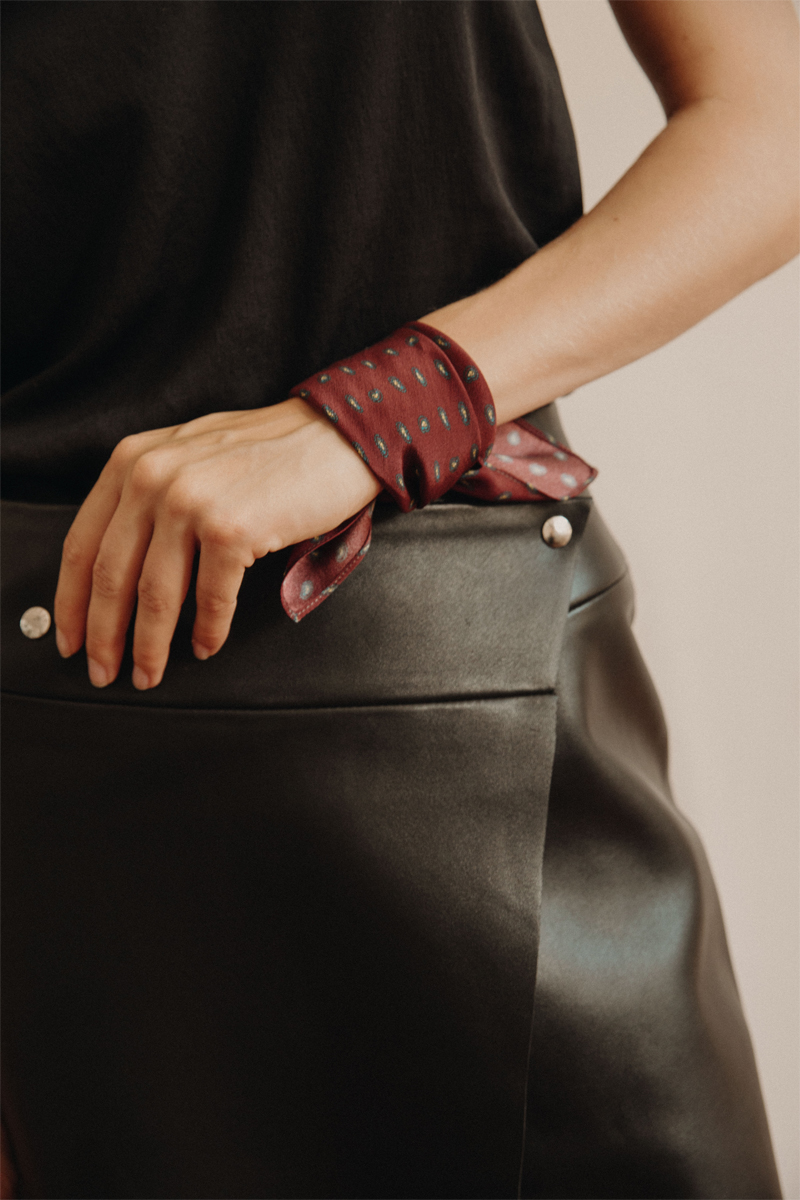 14. Cuff Joseph.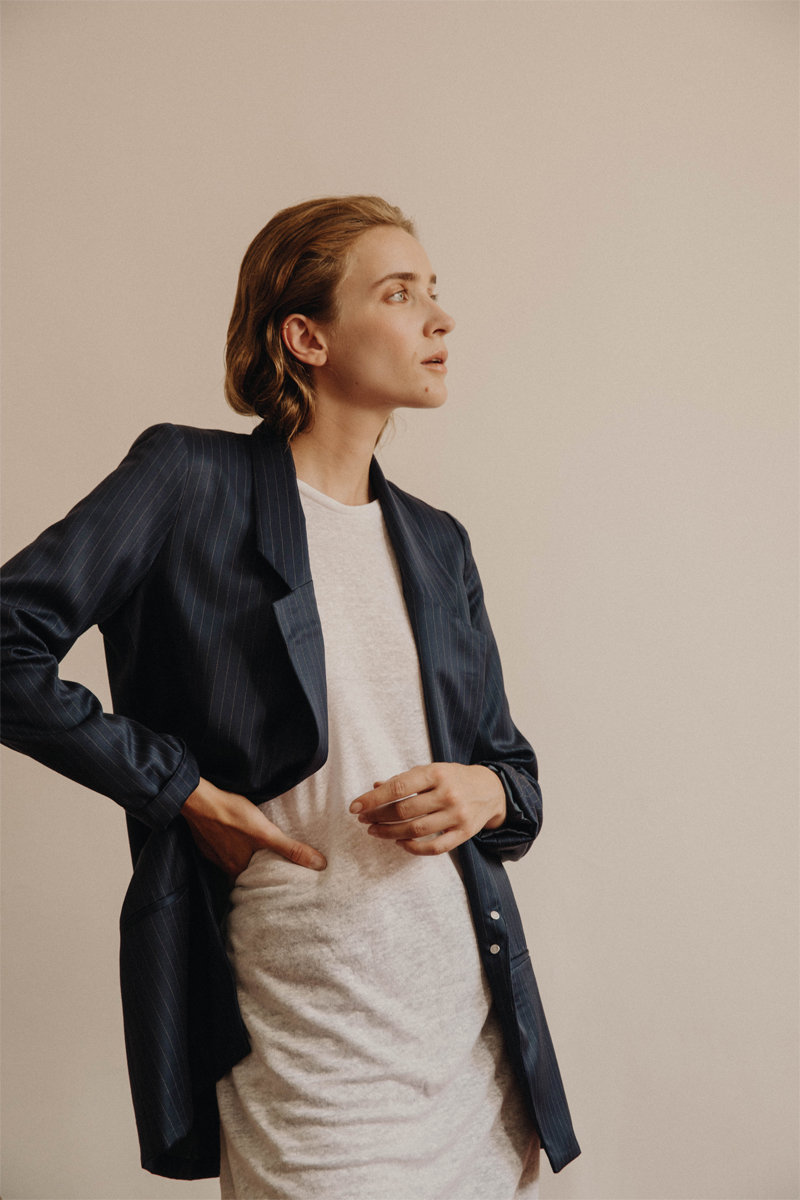 15. Blazer Léonard.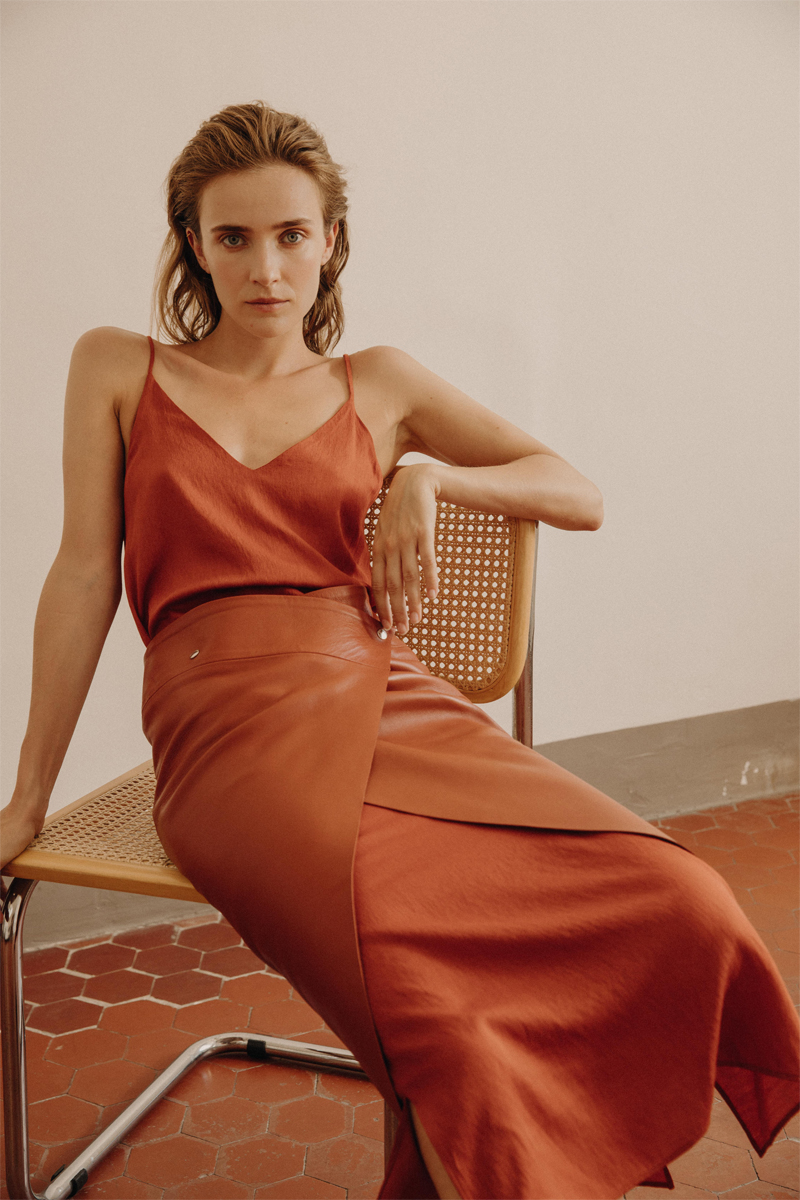 16. Dress Héloise, skirt Marthe.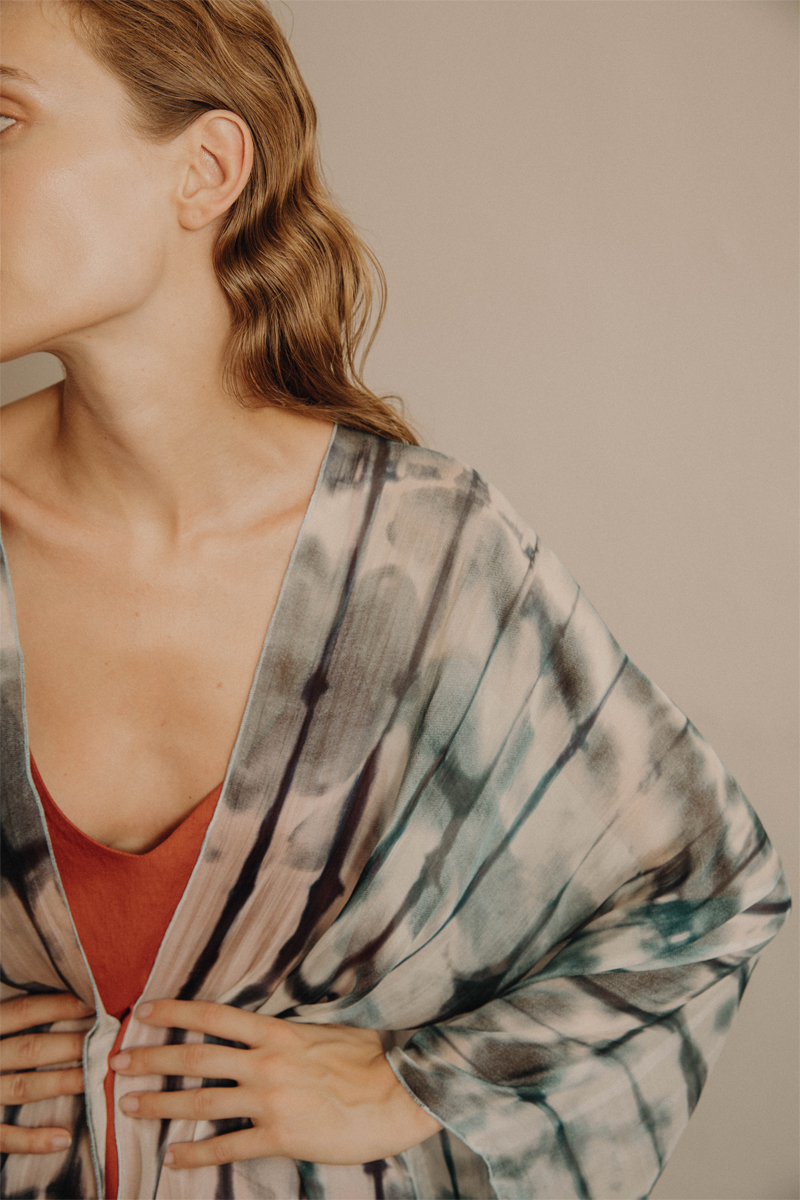 17. Poncho Adelaide.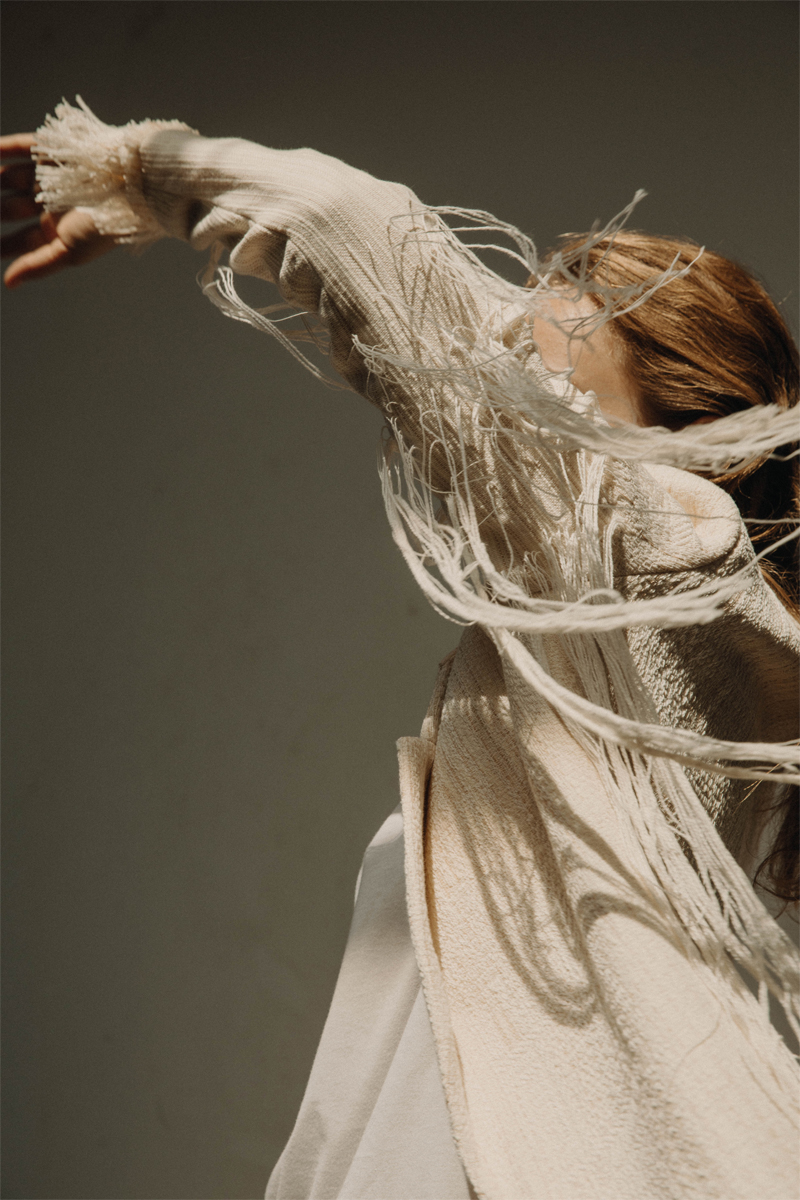 18. Blazer Elisabeth.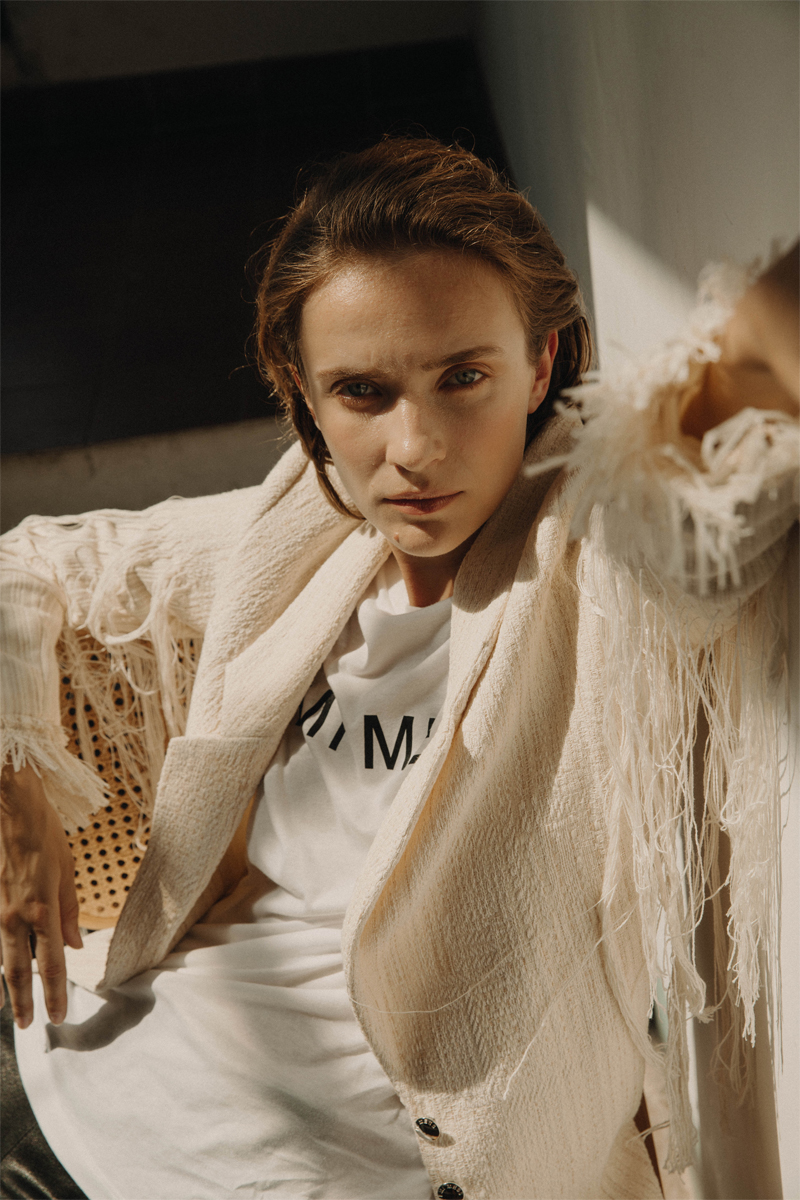 19.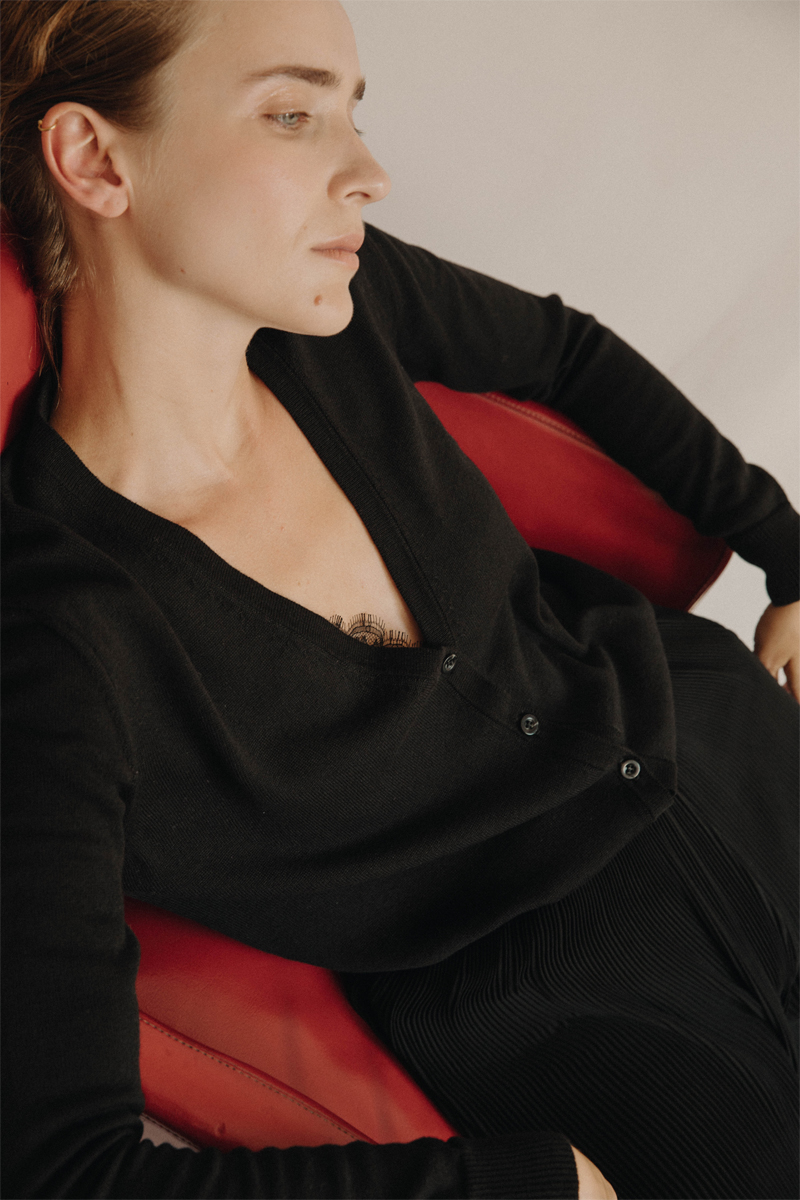 20. Cardigan Marie.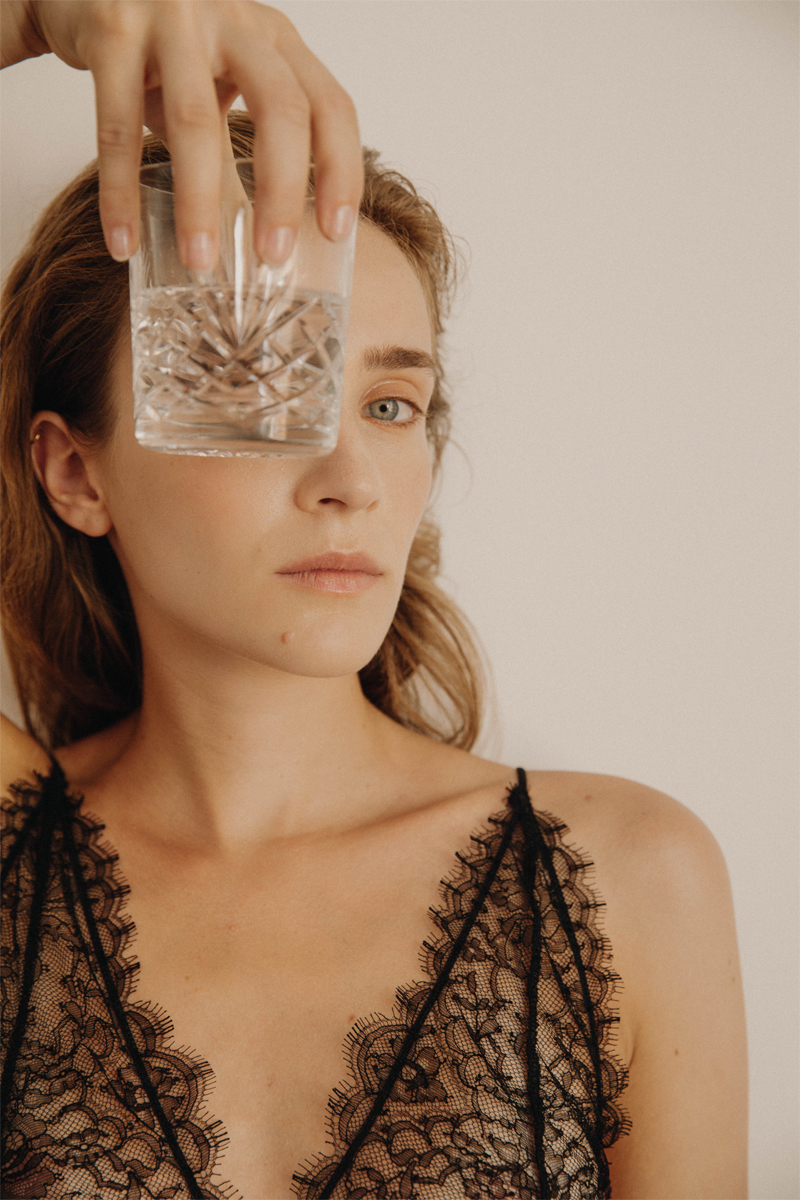 21. Bra Eloi.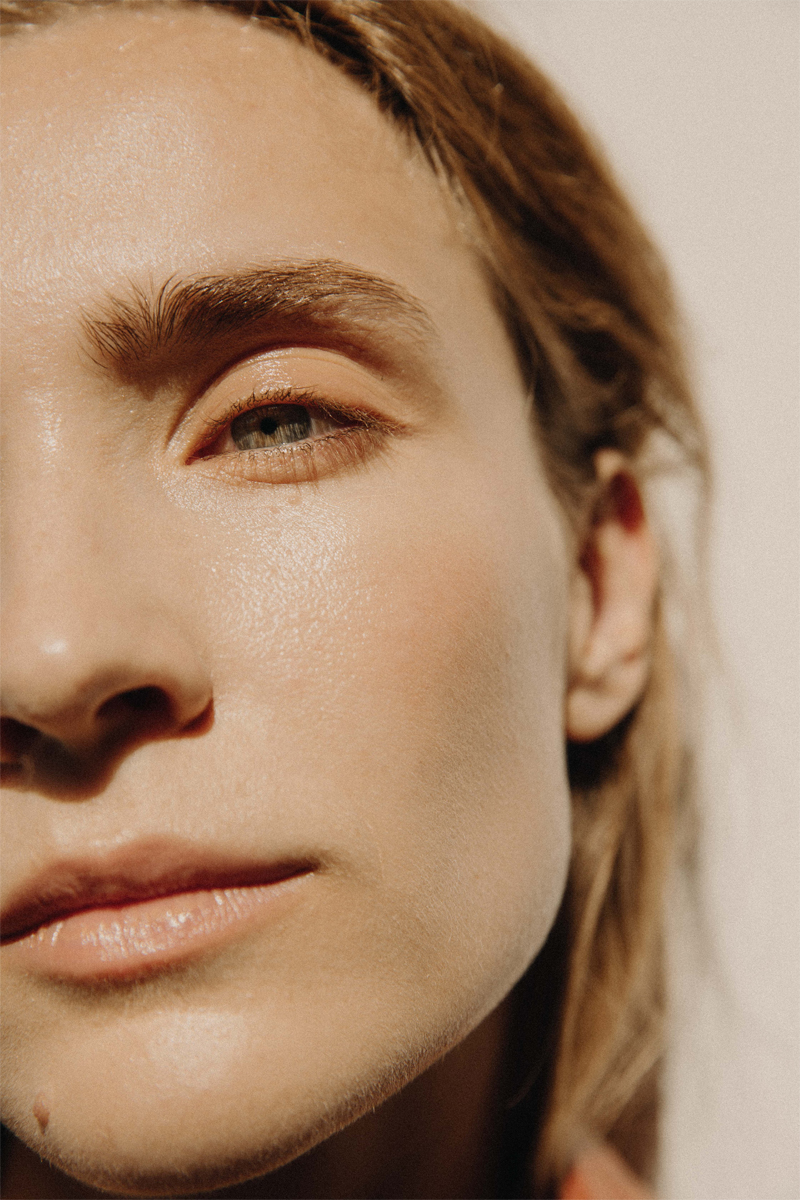 22.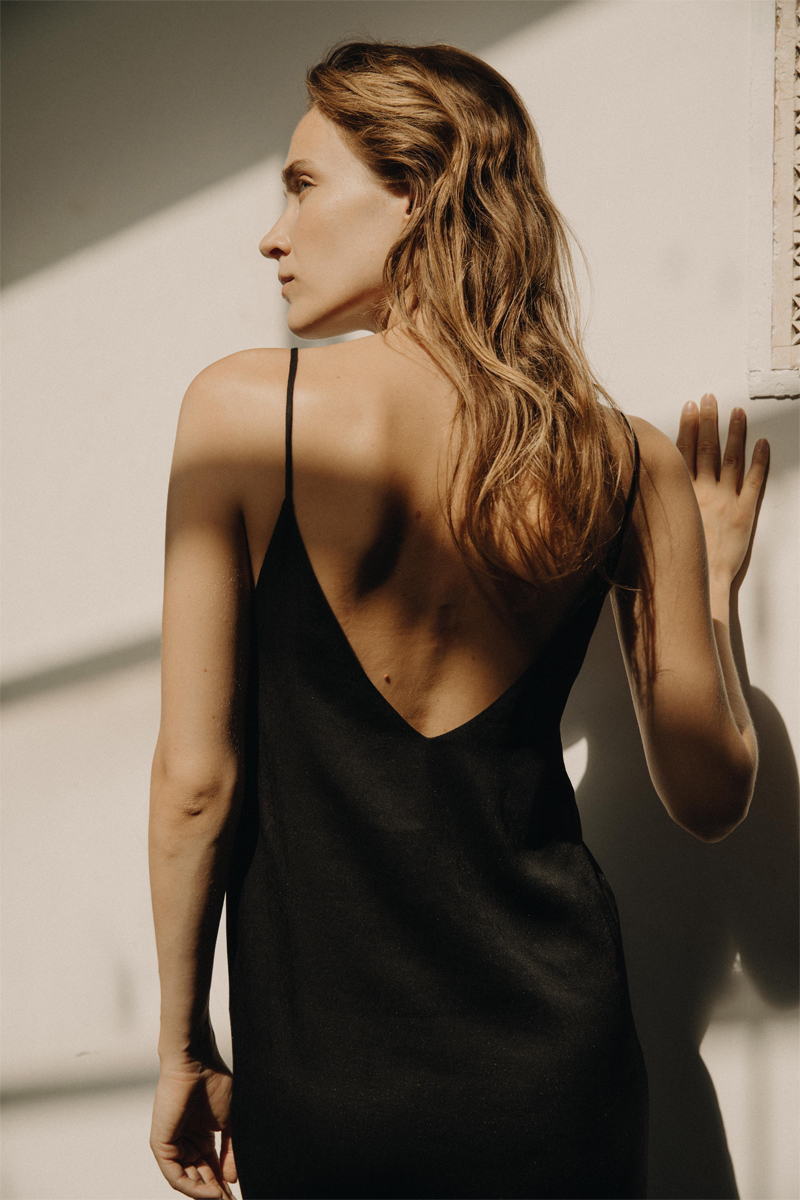 23.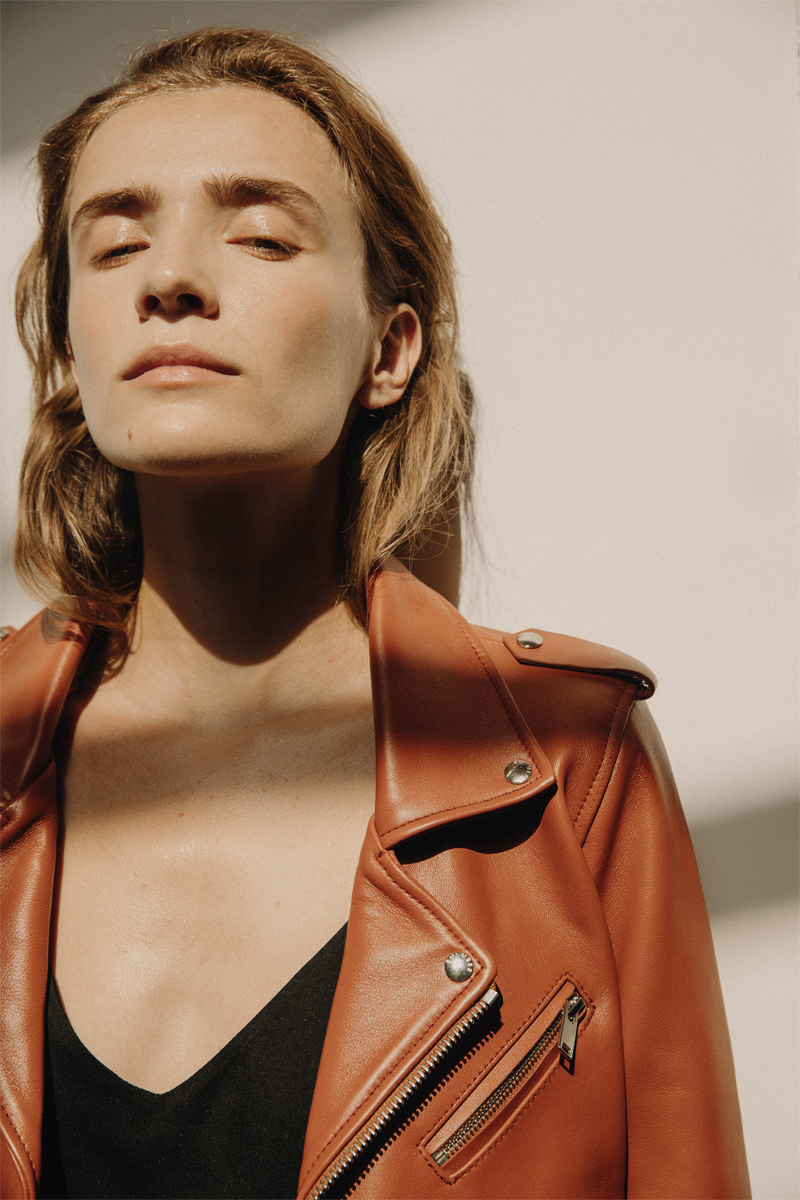 24. Perfecto Conrad, dress Héloise.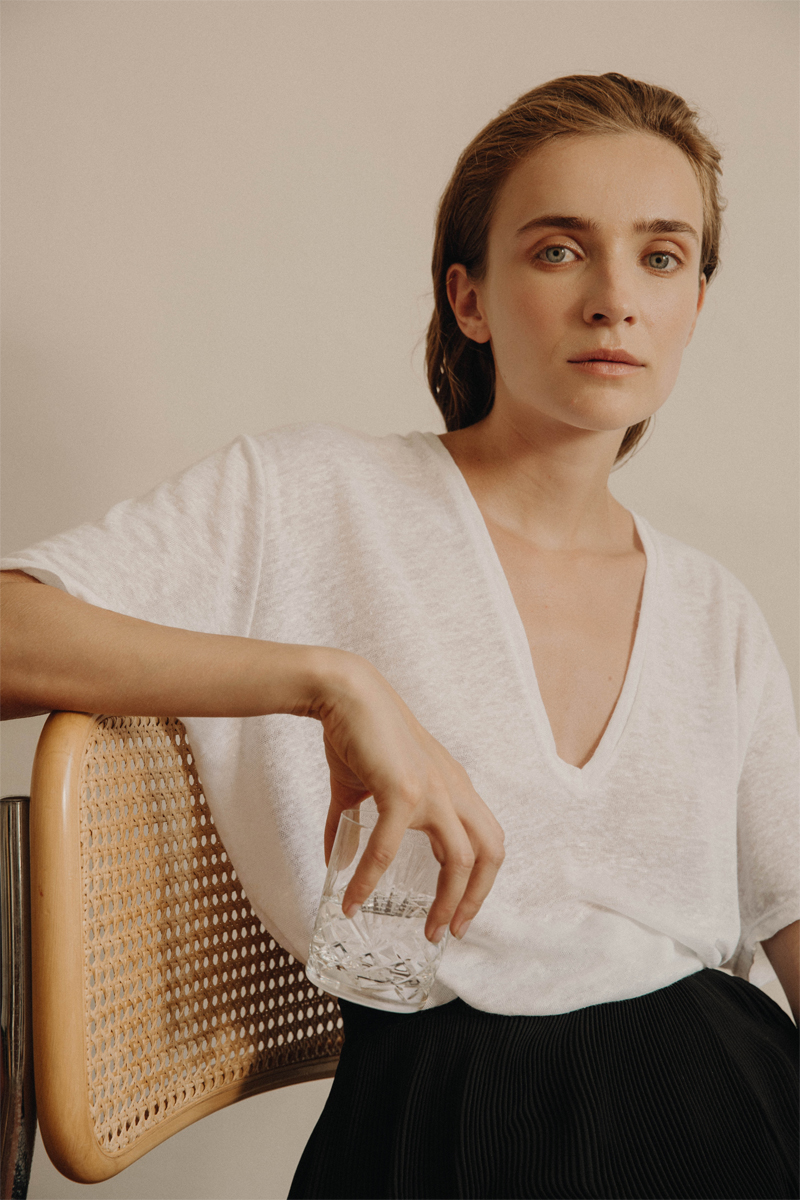 25. T-shirt Edmé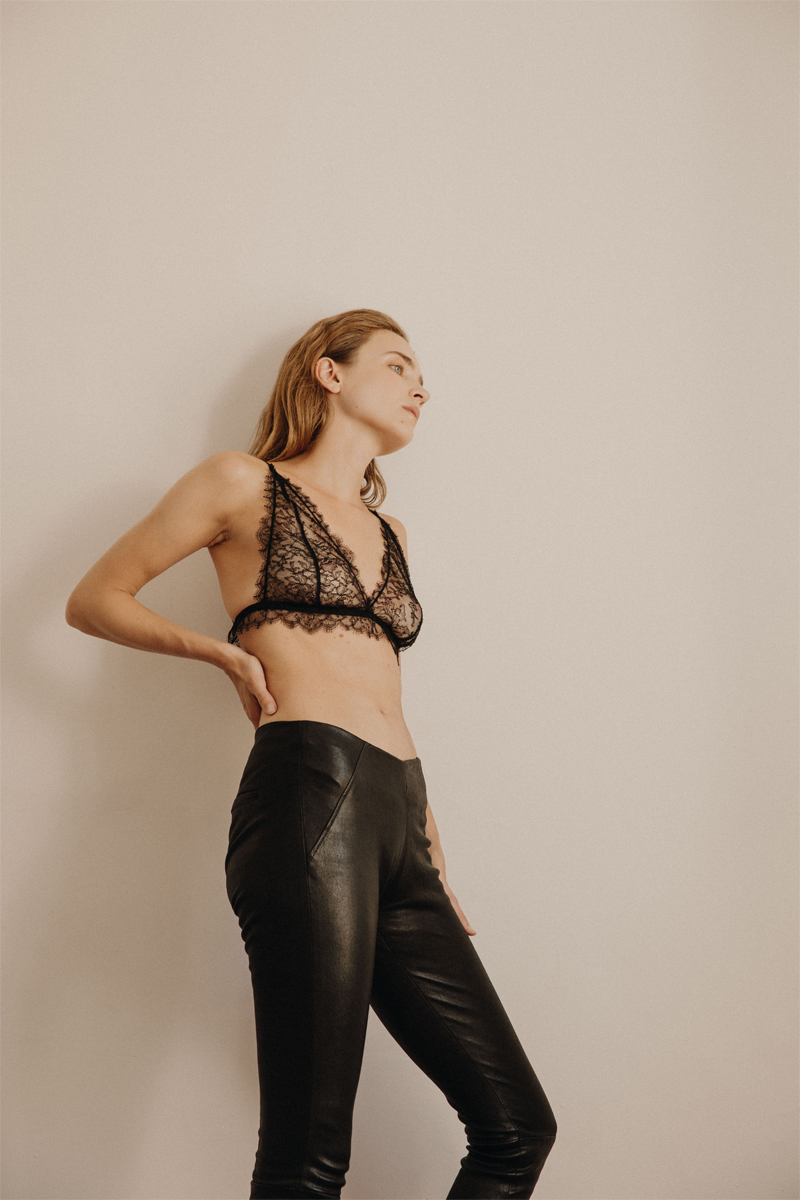 26. Bra Eloi, pants Alix.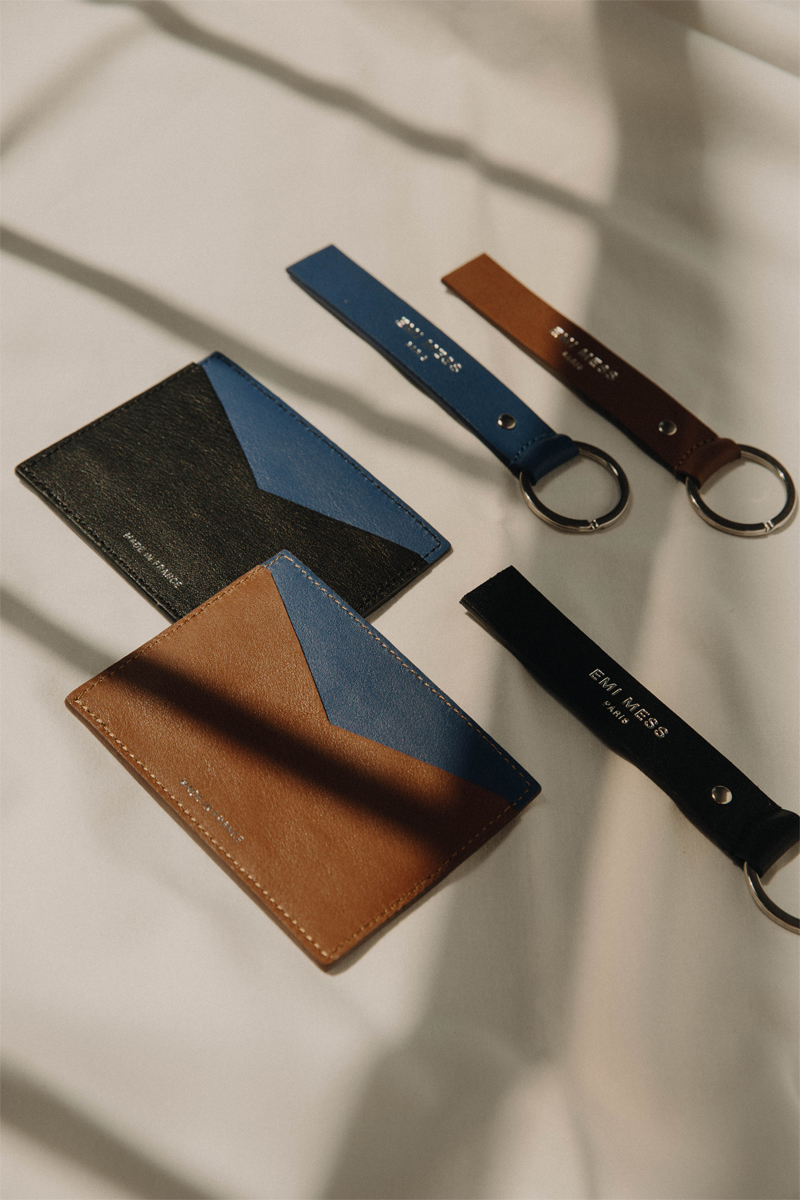 27. Card holder Louis, key chain Gaston.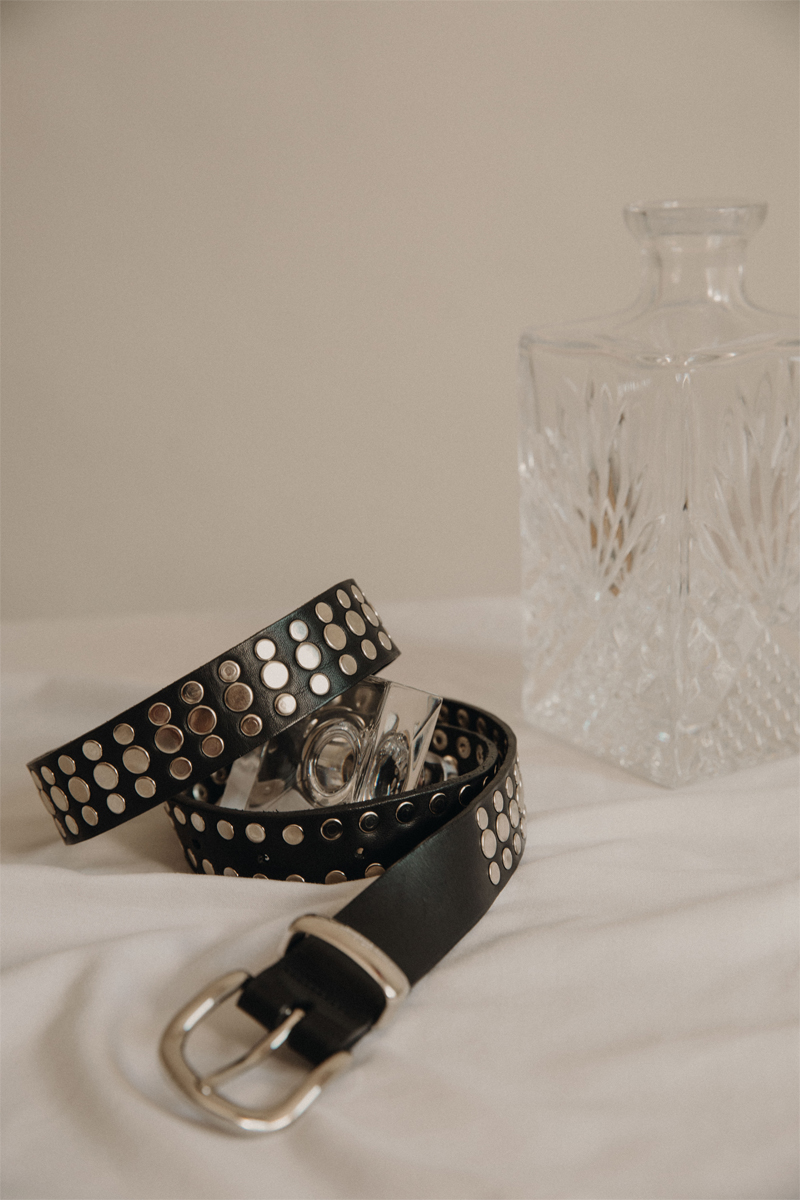 28. Belt Stanislas.