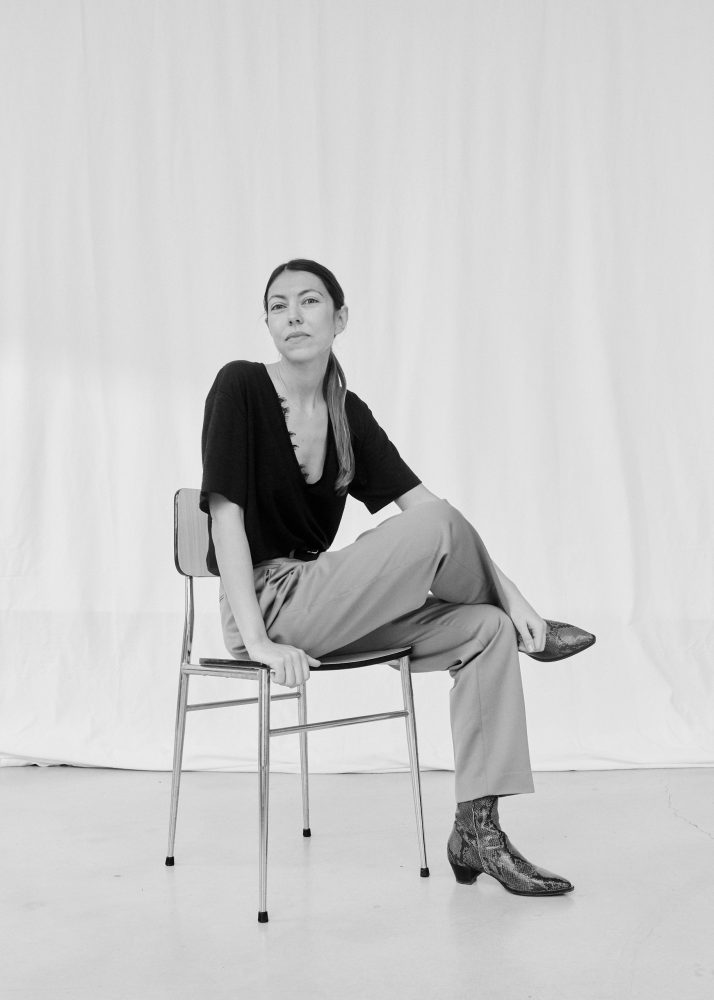 As a child, she already wanted to create her own label.
She held her grandmother's hand, who dreamed of becoming a « petite-main » at Balmain ; and she proudly ran through the streets of Aix-en-Provence to find exceptional pieces, already at that time.
She enjoyed strutting around in her grand-mother's stilettos.
Born in Paris, in exile on the French Riviera, the founder and creative director, Emilie Messal is passionate. Determined and an incorrigible perfectionist, after various successful experiences in the fashion world, she offers her vision today of a very French, timeless wardrobe on the sustainable luxury market.
Going against the tide, she offers trans-seasonal collections, far, far away from fast fashion, with a sustainable approach.
The fluid and vaporous lines mingle with structured silhouettes and luxurious fabrics.
The monochrome palette ensures the durability of each of her designs.
Natural elegance, femininity and distinction.